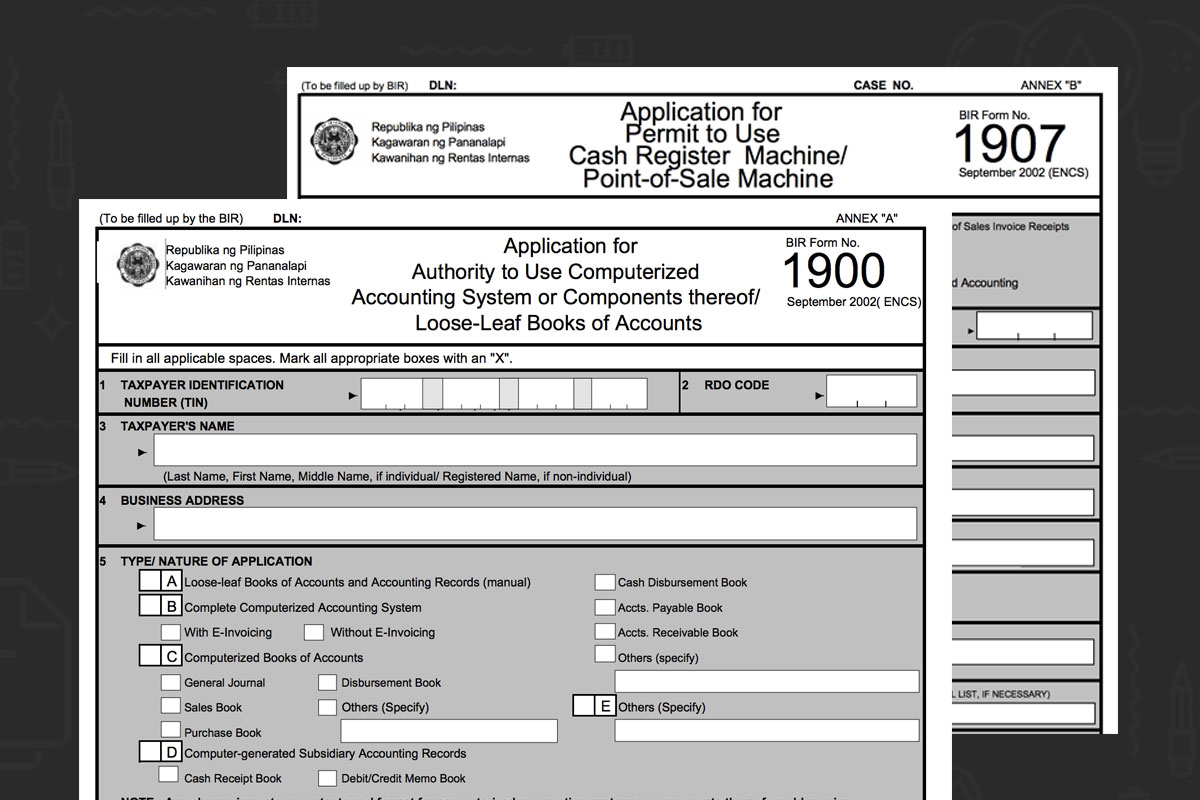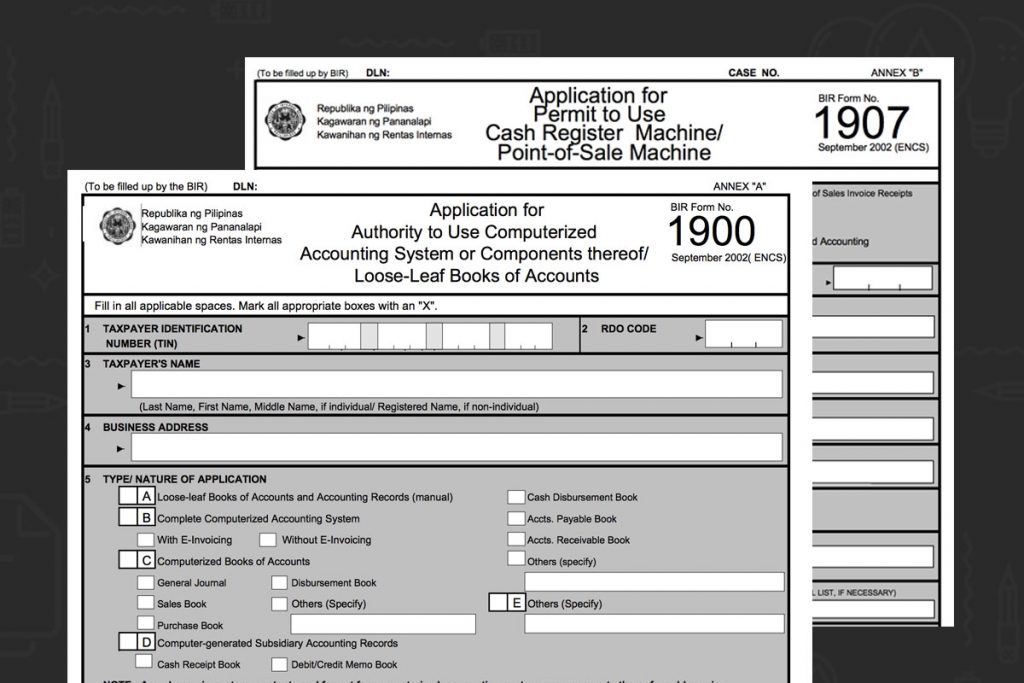 Applying for authorization for the book of accounts only needs to be done when you choose to use a computerized accounting system or a loose-leaf book of accounts to keep your records. You shall be able to secure this permit first before you are able to implement chosen bookkeepping procedure. Know even more about bookkeeping on this article.
Requirements
Prepare the following documents beforehand to ensure a smooth-sailing application process.
1. Accomplished BIR Forms
BIR Form 1900 – Application for Authority to Adopt Computerized Accounting System and/or Loose-leaf Books of Accounts
BIR Form 1907 – Permit to Use Cash Register Machine/Point of Sale Machine
2. Company Profile
Photocopy of BIR Certificate of Registration
Previously Issued Permit if applicable
Photocopy of Current Registration Fee Payment
Location map of your company
Inventory of previously approved unused invoices and receipts, if applicable
Branch list that will use the system if applicable
3. System Profile
System Name and software used
System functions and features
System Flow/s
Process Flow/s
Back-up procedure, disaster, and recovery plan
Sworn statement and proof of system ownership
List Reports and Correspondences that could be processed in the system with description, purpose, and sample layout
Facsimile of System Generated Loose-leaf Books of Accounts and List thereof/Receipts/Invoices
Additional requirements in case of affiliated companies/sister companies, franchisees and branches:
Photocopy of previously issued permit for mother/sister company or another branch using the same system, if applicable
Certification from the Computerized System Evaluation Team (CSET), which previously evaluated the approve system
Permit to Use Application Guide
1. File your Computerized Accounting System (CAS) at the RDO that has jurisdiction over your head office with the above mentioned requirements except for the following instances:
-CAS was implemented later in the head office, a new permit must be applied under the RDO where the head office is located. This then will supersede the previous permit to use issued to the branch.
– CAS used in the head office is different from its branches, CAS should be applied at the RDO where the branch is located.
2. Demonstration and evaluation of files will be submitted to the BIR personnel.
3. Approval of your permit.