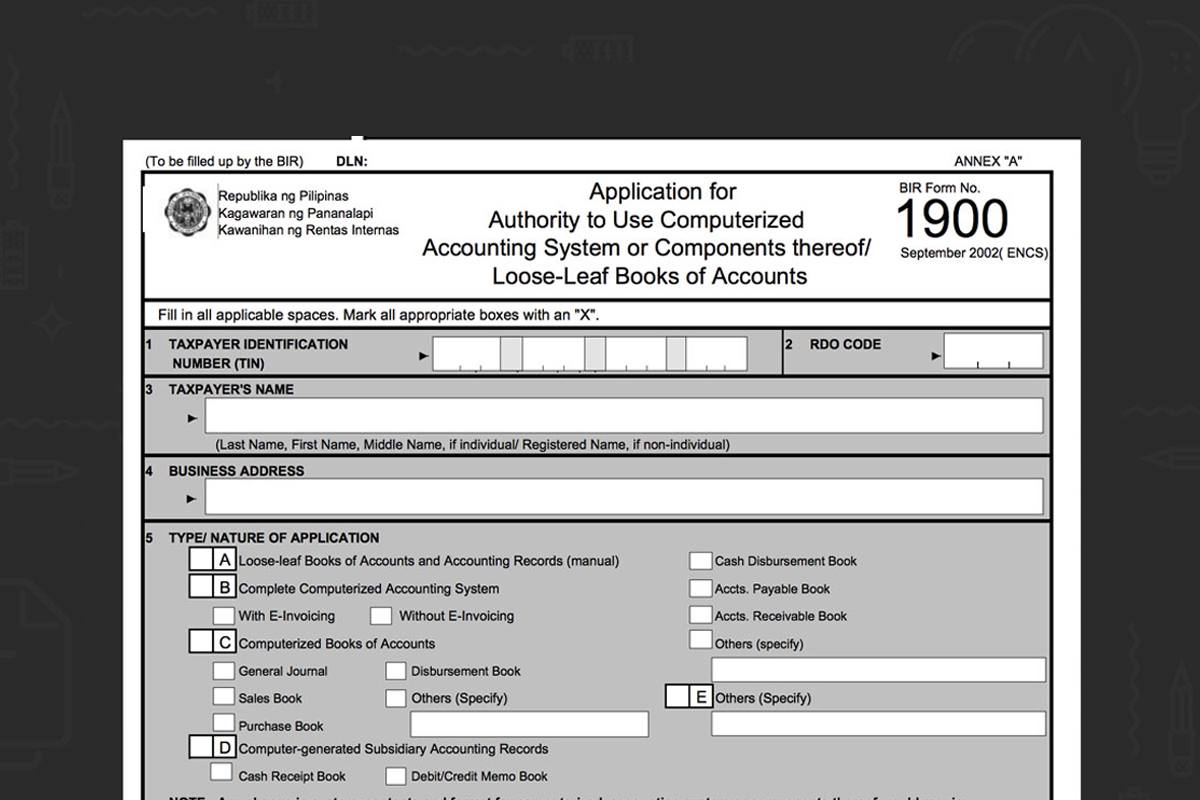 Applying for authorization for the book of accounts only needs to be done when you choose to use a computerized accounting system or a loose-leaf book of accounts to keep your records. You shall be able to secure this permit first before you are able to implement chosen bookkeepping procedure. Know even more about bookkeeping on this article.
Requirements
Prepare the following documents beforehand to ensure a smooth-sailing application process.
Accomplished BIR Forms
BIR Form 1900 – Application for Authority to Adopt Computerized Accounting System and/or Loose-leaf Books of Accounts 

Sample format and printout to be use

In lieu of the investigation pursuant to RMC No. 13-82, a sworn Statement specifying the following:
the books to be used, invoices/receipts and other accounting records together with the serial numbers of principal and supplementary invoices/receipts to be printed

commitment to permanently bind the loose-leaf forms within 15 days after the end of each taxable year or upon the termination of its use
The PTU loose-leaf books issued to the taxpayer's head office will cover all registered branches at the time of issuance. Updating of PTU will be required for subsequent additional branches. A certified true copy of the PTU issued by the RDO of the head office must be furnished to each branch authorized to use the approved loose-leaf books.