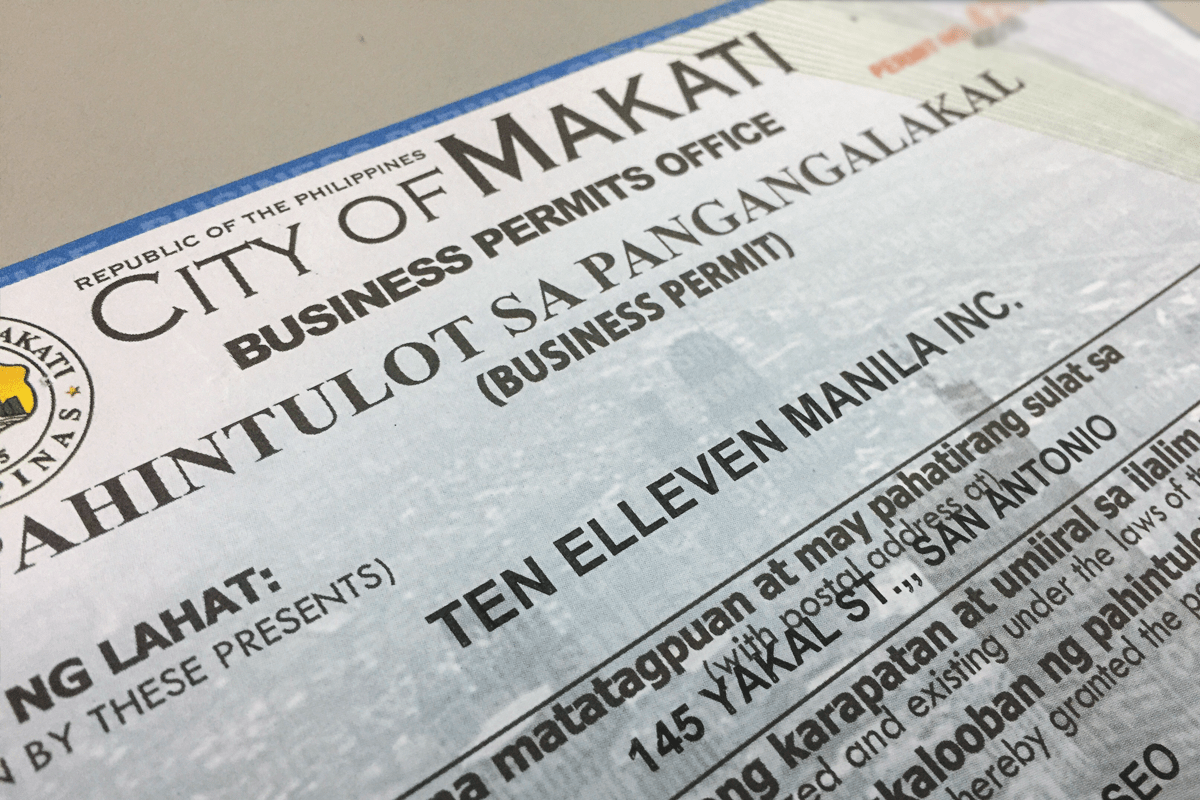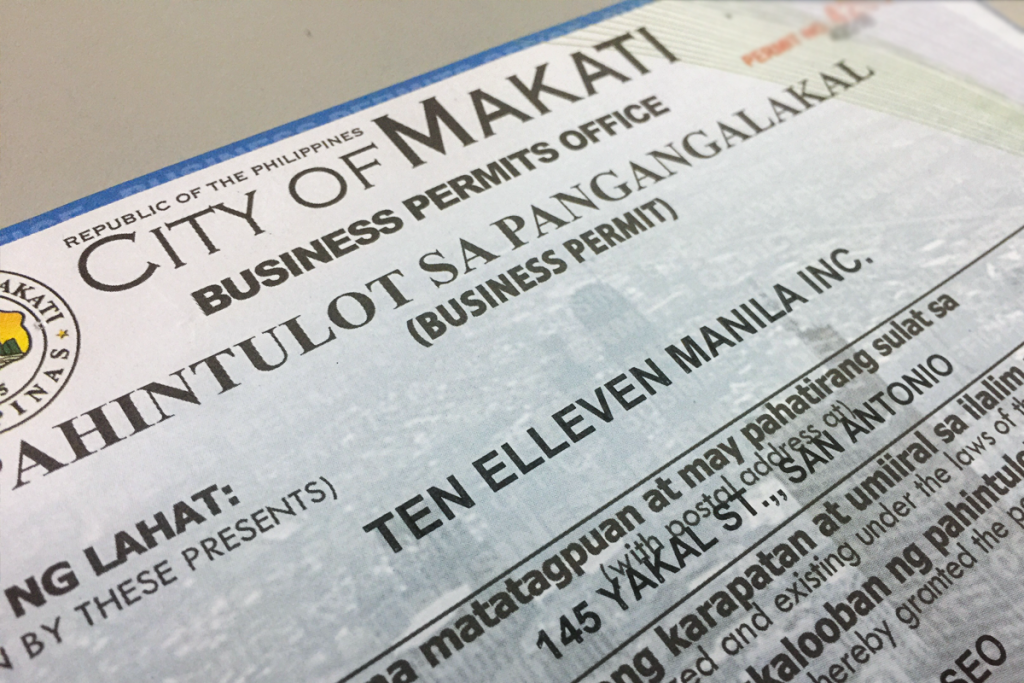 Now that you have secured your DTI (for sole proprietorship) or SEC permit (for corporations or partnerships) you are ready for the next step to legitimize your venture, acquiring your business permit.
Where to apply
Also known as the Mayor's Permit, your business permit is processed at the Office of the Mayor of where your enterprise is located.
What you need
1. DTI Business Name Certificate or SEC Registration Certificate
For SEC certification include the following documents:
Articles of Incorporation
By-Laws
Certificate of Incorporation or
Certificate of Partnership
2. Latest Community Tax Certificate (Cedula)
You may get this at your City Hall.
3. Barangay Clearance
You will need to secure this at your designated Barangay Hall. Here is a run down.
4. Location Clearance
5. Certificate of Occupancy
6. Building Permit
7. Contract of Lease or Land Title Tax Declaration (whichever is applicable)
8. Picture or Sketch of the Site
9. Fire Safety or Inspection Permit
10. Electrical Inspection Certificate
11. Sanitary Permit
12. Public Liability Insurance
This is needed for restaurants, malls, and cinemas.
13. Other Requirements depending on the nature of your business.
Drugstores or Bakeries: Bureau of Food and Drug Administration Permit
Rice, Corn, and Wheat Dealership: National Grains Authority License
Electrical Services & Car Repairs: DTI Accreditation
Brokerage Firms for Real Estate: Real Estate Broker's License from DTI
Transportation: LTO Franchising and Regulatory Board Permit
Pest Control Services: Pest Control License
LPG Dealerships: Energy Regulatory Board (ERB)
Validity
Your permit is valid for 1 year.
Get Started
Each municipality or city may have varying procedures on securing your permit. For starters, here are the key steps to accomplish.
Step 1: Head over to the Business Permits and Licensing Office (BPLO)
Keep requirements 1- 8 ready at this point. Your fees will be assessed and then submitted to the receiving section. Depending on volume of applications, this step usually takes more than a day to complete.
Step 2: Pay for your Mayor's Permit
Proceed to the Cashier's office to pay for the assessed fee. Hold onto your receipt, this is essential to the next steps.
Step 3: Acquire necessary certifications or permits
Process your Fire Safety or Inspection Permit, Electrical Inspection Certificate, and Sanitary Permit by presenting your Business Permit receipt. Then, pay for the fees at the Cashier's office.
Step 4: Claim your Business / Mayor's Permit
Done!