After all the idea generation and planning phase of your business, now it is time to make it legitimate. As a starting entrepreneur, you must first learn the ropes on how to kick off your new corporation. Questions like "how do I get my permit?" "Where do I apply?" may be lingering on your mind. Fret no more, as we will guide you through it step by step.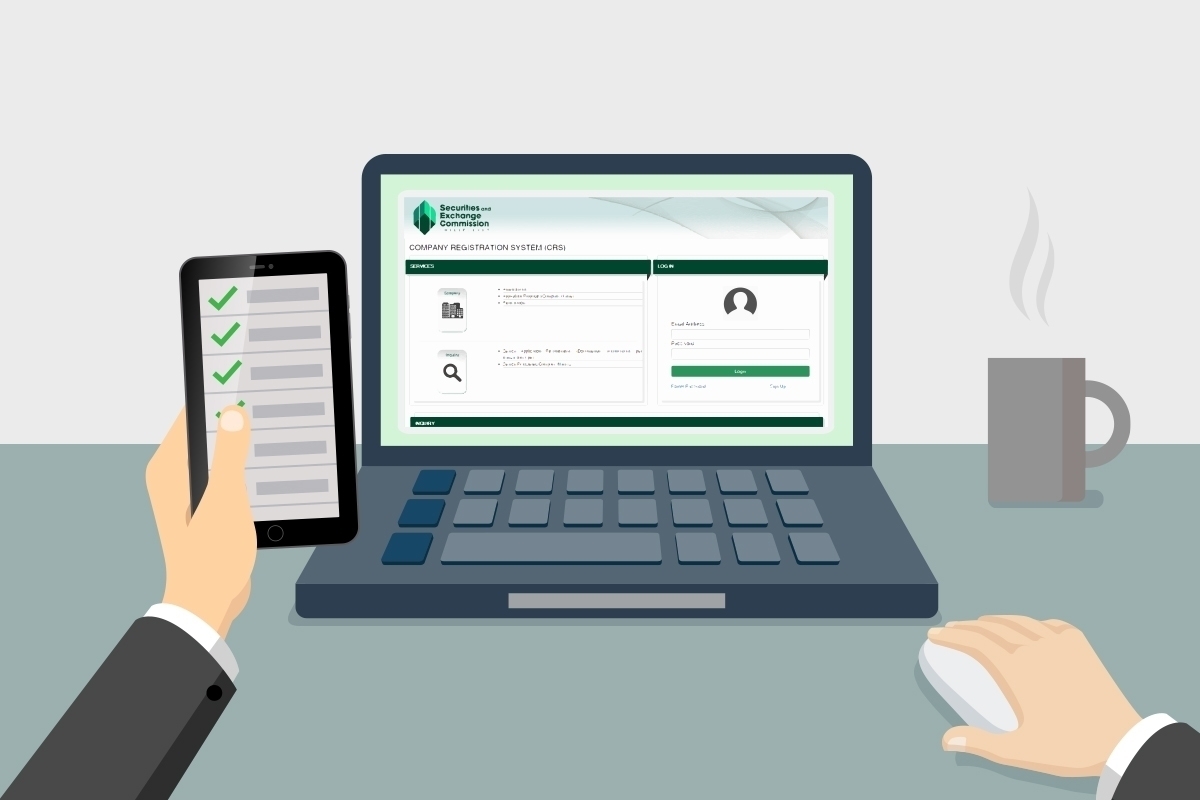 Understanding Corporations
A corporation is deemed separate from its shareholders or members. Thus, the liability of the corporation does not affect the personal assets of its shareholders or members. Moreso, the authorized capital stock of shareholders is equivalent to their amount of risk.
There are two (2) types of corporations in the Philippines
1. Stock Corporation – for profit; can operate as a branch or headquarters
2. Non-Stock Corporation – non-profit; classified as foundations, NGOs, associations, religious organizations
In starting a corporation in the Philippines, you must also take note of the following:
1. Majority of the stock, specifically, 60% should be Filipino owned.
2. At least five (5) and not more than fifteen (15) individuals form a Corporation.
3. Equally divided stocks are allowable if all incorporators are Filipino.
Register Your Business
1. Create an account at the Securities and Exchange Commission (SEC) Click Sign Up to start.
Make sure you have these information prepared:
Personal details
Address
Contact details – use a valid and accessible email address
Tax Identification Number (TIN Number) of each incorporator
Company Information
2. Verify your account
Verify your account by logging onto your valid email address. Click on Verify Address to proceed.
3. Start your company registration
Once you login your SEC account, click on the upper right menu button and select Register New Company.
Read the Terms & Conditions, click on Accept to proceed.
4. Select your company type & company classification
Make sure that you choose this carefully as it will determine the documents that you will need moving forward.
5. Identify your Major Industry classification & subclass
This section should describe the type of company that you are forming (ex. Construction). If your company does not fall under any of the options provided, click on other service activities. The specific products and services that you will offer will fall under the subclass.
6. Enter your Company Name
Tip, prepare your name proposals before registering. It usually formed this way (company name) plus (suffix). You may also opt not to use any suffix. Keep in mind that the company name you enter is case sensitive – meaning, the capitalization of the words or letters in your company name matters. Choose the suffix as how you will form your company name. If it is in all capital letters, select the all-capital suffix as well.
Sample:
Juan Tax Corporation
Juan Tax Corp.
Juan Tax Incorporated
Juan Tax Inc.
JUAN TAX CORPORATION
JUAN TAX CORP.
JUAN TAX INCORPORATED
JUAN TAX INC.
Once you have settled with a company name, click on validate. Your chosen company name, even when validated, will still undergo further processing by the SEC.
7. Select an SEC office near you
This will determine where you will have your documents processed. We suggest that you select the branch nearest you for easier transactions.
8. Confirm & Review the company details that you entered
Select Save & Proceed once you have confirmed and verified your company details. You may only store your entered details up to 4 days, otherwise you will have to restart the business application again.
9. Add your Company Information
Fill out the necessary information as asked. Be ready to answer questions on economic zoning and principal company address. Click on Save and Exit first before proceeding to the next step to save the details you entered.
10. Add your Company Details
This should be accomplished within 30 days upon application. Note that the forms will vary depending on your entered details from the previous stages. These forms will generate the following:
Cover Sheet
Articles of Incorporation (AI)
Treasurer's Affidavit
By-Laws (BL)
After which, you may already upload the required documents. Make sure that you notarize these first before uploading online.
11. Secure all necessary permits along with your application
Barangay Clearance
Business Permits
Registration under the Bureau of Internal Revenue
12. Deposit the capital
13. Get your SEC Certificate