In today's Gen Z generation, managing personal finances has never been easier, thanks to a variety of free bookkeeping apps available in the Philippines.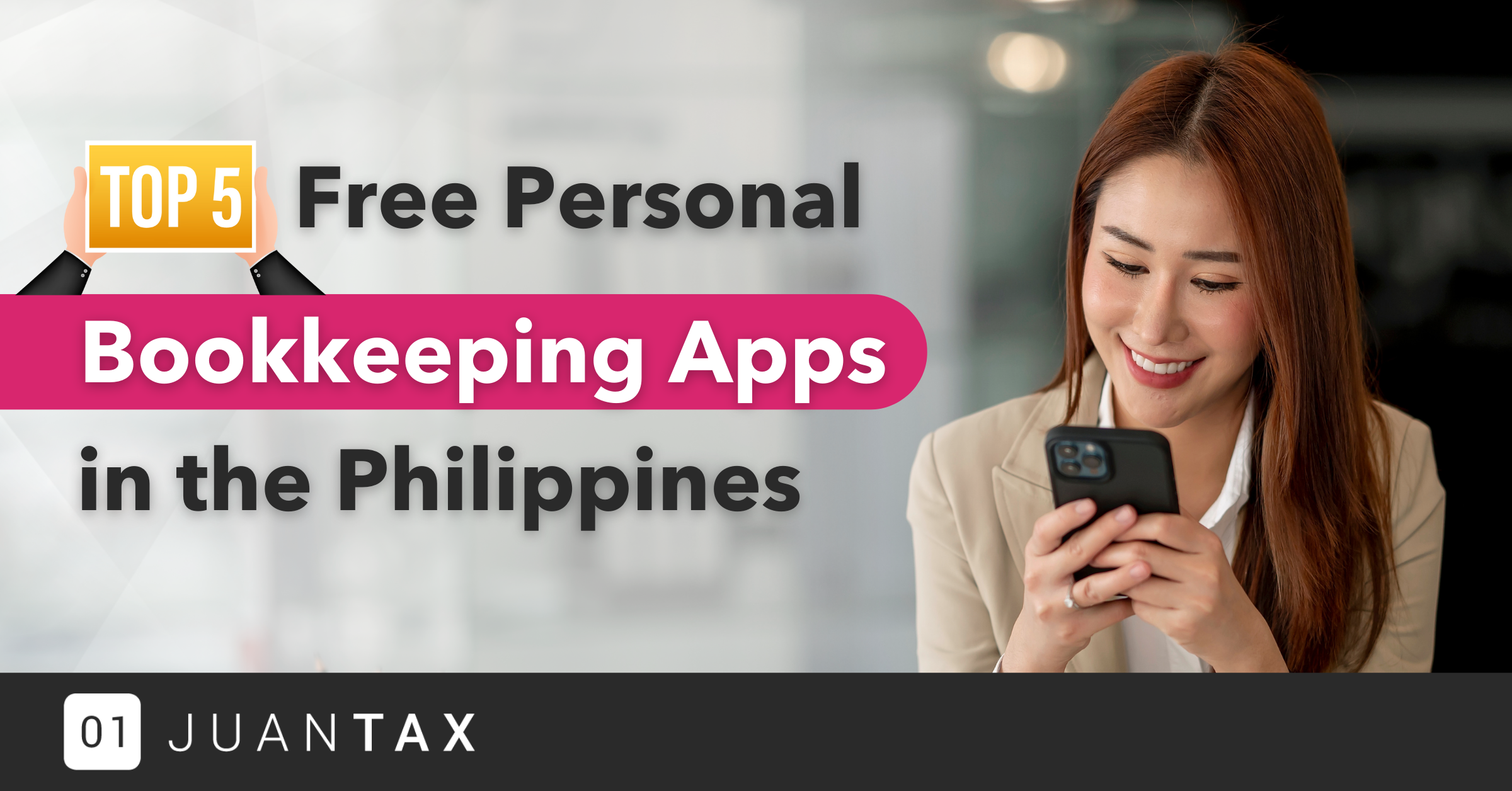 These apps empower individuals to take control of their money, track expenses, set budgets, and plan for the future, all from the convenience of their smartphones.
In this article, we'll explore the top five free personal bookkeeping apps in the Philippines that are making financial management more accessible and efficient than ever.
Beppo

– A JuanTax partner that offers a complete financial solution for self-employed Filipinos and small business owners looking to simplify and optimize their financial planning. Easily track income, send professional invoices, manage tax filings, send receipts by taking pictures, and talk to their specialists about tax filing questions – all in one place.

Wave – A financial software and services platform designed to help small businesses with their accounting, invoicing, payments, and payroll needs. Wave offers a range of tools and features that cater to the needs of freelancers, small business owners, and entrepreneurs who are looking for streamlined financial management.

Moneygment – This app helps users track expenses, categorize transactions, and set up budgets. Moneygment focuses on personal finance management, tax compliance, and government contributions. Additionally, Moneygment provides guidance on filing taxes and ensures compliance with government regulations.

Seedbox – Mainly designed for expense tracking and budgeting. One of the unique features of Seedbox is its ability to generate QR codes for recurring payments, simplifying transactions for both users and vendors. With its intuitive design and comprehensive tools, Seedbox is a powerful companion for managing finances effectively.

Coins.ph – While Coins.ph is well-known for its cryptocurrency services, Coins.ph also offers features for personal finance management. Users can link their bank accounts, track expenses, and even pay bills through the app. Coins.ph provides a clear overview of spending patterns and offers insights into ways to save money. 
The availability of free personal bookkeeping apps in the Philippines has changed the way individuals manage their finances. These apps not only simplify expense tracking and budgeting but also offer insights into spending patterns and financial habits. 
Whether you're a small business owner, self-employed professional, sales agent, independent contractor, or freelancer, these top five free personal bookkeeping apps—Beppo, Wave, Moneygment, Seedbox, Cashalo, and Coins.ph—can be invaluable tools in your journey towards financial stability. Embrace the digital tools at your disposal and take control of your money like never before.
Discover how Beppo collaborates with JuanTax to handle your taxes.
Visit Beppo at https://beppo.com/.