April 25, 2018 — The Bureau of Internal Revenue (BIR) released an upgraded version of their Alphalist Data Entry in the downloadable section of their website.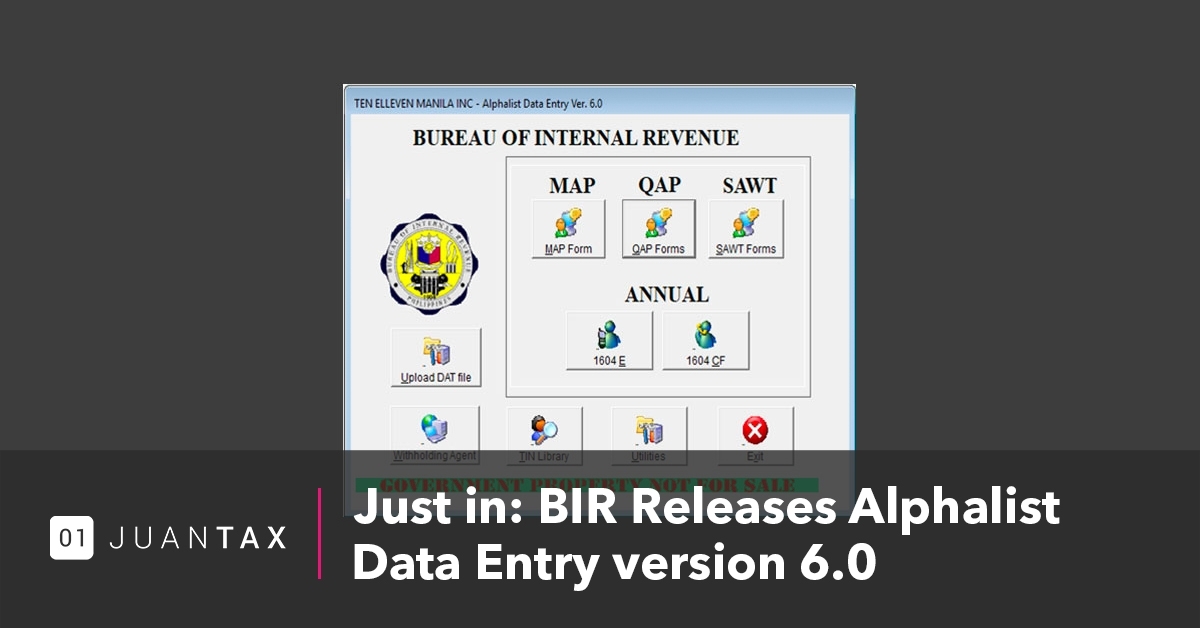 What is Alphalist Data Entry?
The Alphalist Data Entry is a downloadable application created by the BIR which was designed to help taxpayers in preparing the Alphalist of Payees when it comes to tax forms such as Withholding tax returns.
How to Download Alphalist Data Entry v.6.0 ?
To download Alphalist Data Entry v.6.0, you need to do the following:
Scroll down and you will see this section of the page: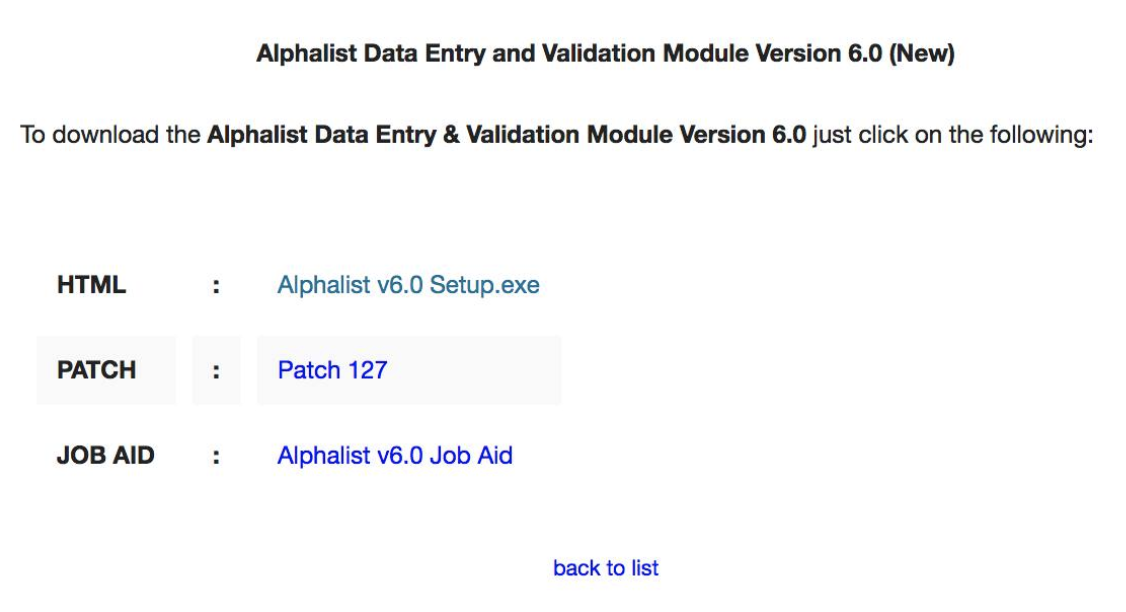 3. Once you click the Alphalist v6.0 Setup.exe link, you would end up downloading a .zip file which you need to extract (right click > Extract Here).
4. After extracting the file, click on the installer and proceed with the installation setup wizard and you're good to go!
Like other versions of Alphalist Data Entry, this new version only works if you're on a Windows computer — if you're using MacOS or other operating systems then you won't be able to access it.
Other downloadables in this new version of the Alphalist Data Entry are the ATC Patch 127 as well as the Alphalist v6.0 Job Aid which you can also find within that section of the site. Just follow the same instructions listed above to install those programs.
What We've Experienced Using Alphalist Data Entry
Just like its previous versions, once you've finished the setup you would see two separate applications in your computer namely:
Alphalist Data Entry v6.0
Alphalist Validation v6.0
If you're still a new user, you would still need to enter a username and password.
In the main menu, you would see that there are several options to choose from once you open the data entry, you can select between QAP or SAWT to proceed.
You need to select the month and year of your form then click Add/Update and after that, you can populate the text fields by "manually entering data" within the textboxes present in the form.
Based on my first experience in using ADE v.6, it seems that it's just producing the 3 months all at once but still, it produces 3 separate files, and not 1 file as I've expected, and yes, there's still manual filing on this one.
Seamlessly Process Alphalist with JuanTax
As an alternative, you can use JuanTax in seamlessly processing these kinds of forms without the needed hassle in data entry!
JuanTax is a Philippine-based cloud tax software which helps businesses in achieving compliance with the Bureau of Internal Revenue (BIR) when it comes to transactional taxes including VAT, Percentage Tax, and Expanded Withholding Tax.
With JuanTax, you don't need to download and install Alphalist Data Entry and its affiliated programs. Just create and import transactions into the forms and that's it!
Want to learn more about how JuanTax can help you in filing and paying taxes? Visit our website at https://juan.tax/ and Sign up today!