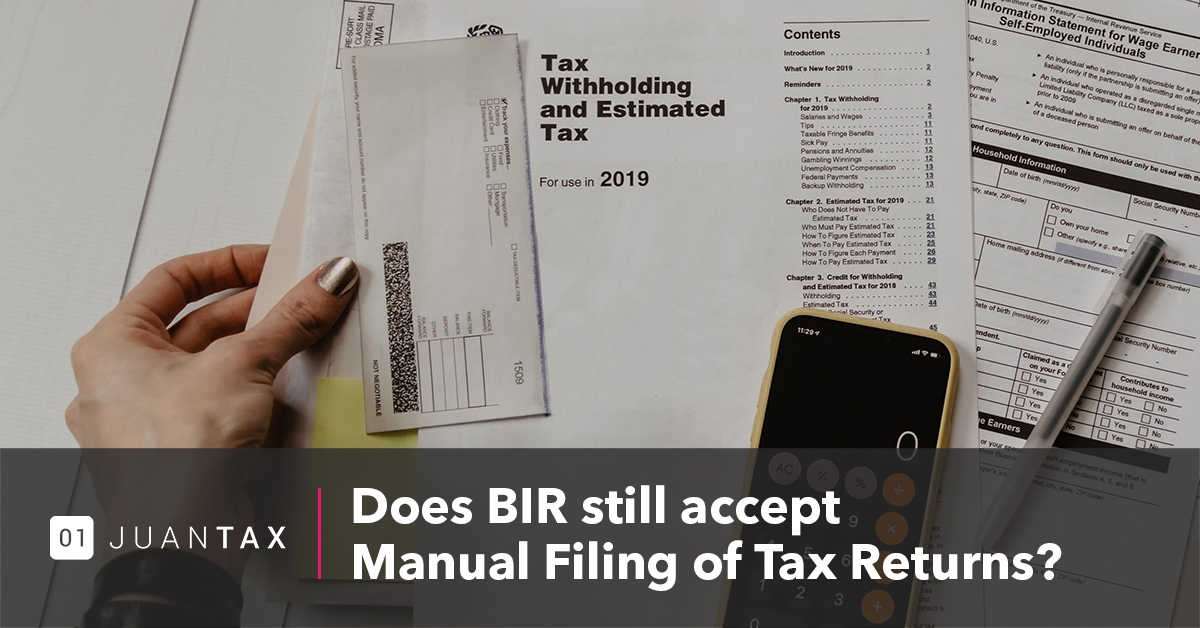 Does BIR still accept manual filing of tax returns? When to file taxes manually?
Yes. However, it is not encouraged and there are certain limitations that should be followed. As BIR encourages the use of digital, the agency is heavily calling all taxpayers to file using either eBIR or eFPS to make tax returns filing more efficient. Hence, manual filing is only advisable for senior citizens, PWD, or due to technical errors of eFPS or eBIR. There are multiple ways to file your taxes. Your mode of filing will depend on the category you fall under as a taxpayer.
What to use, eBIR or eFPS? Who are eligible to use eFPS & eBIR?
BIR mandates select entities to go through different methods of filing returns. Check out the list below to know which category you fall under. While you might not fall under these taxpayer categories, you may use JuanTax to file your returns electronically without downtime.
Categories of taxpayers for eBIR & eFPS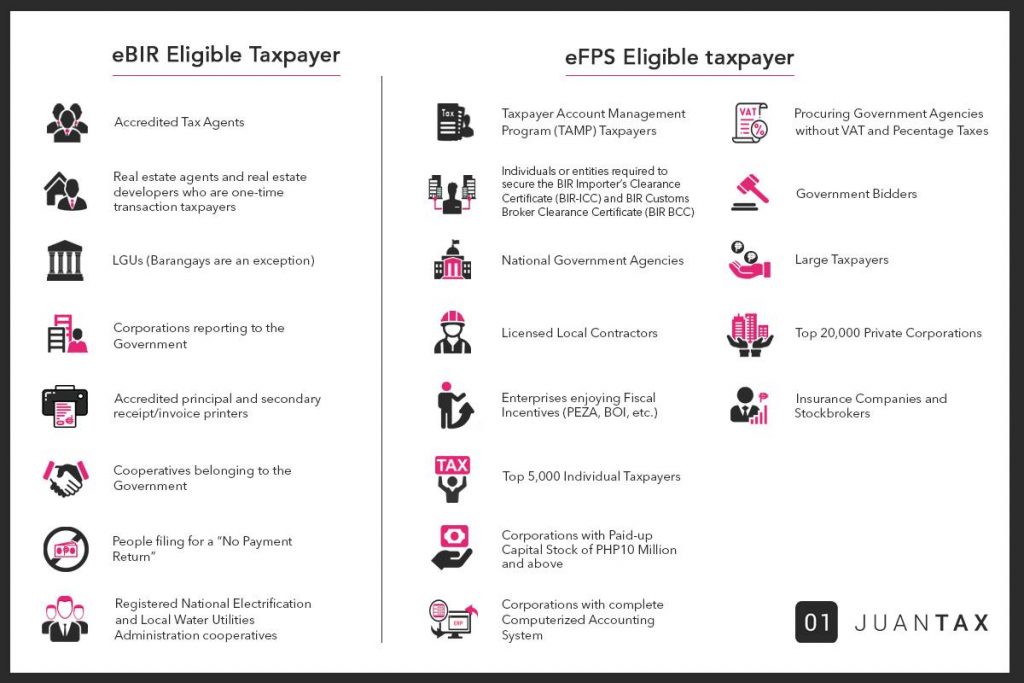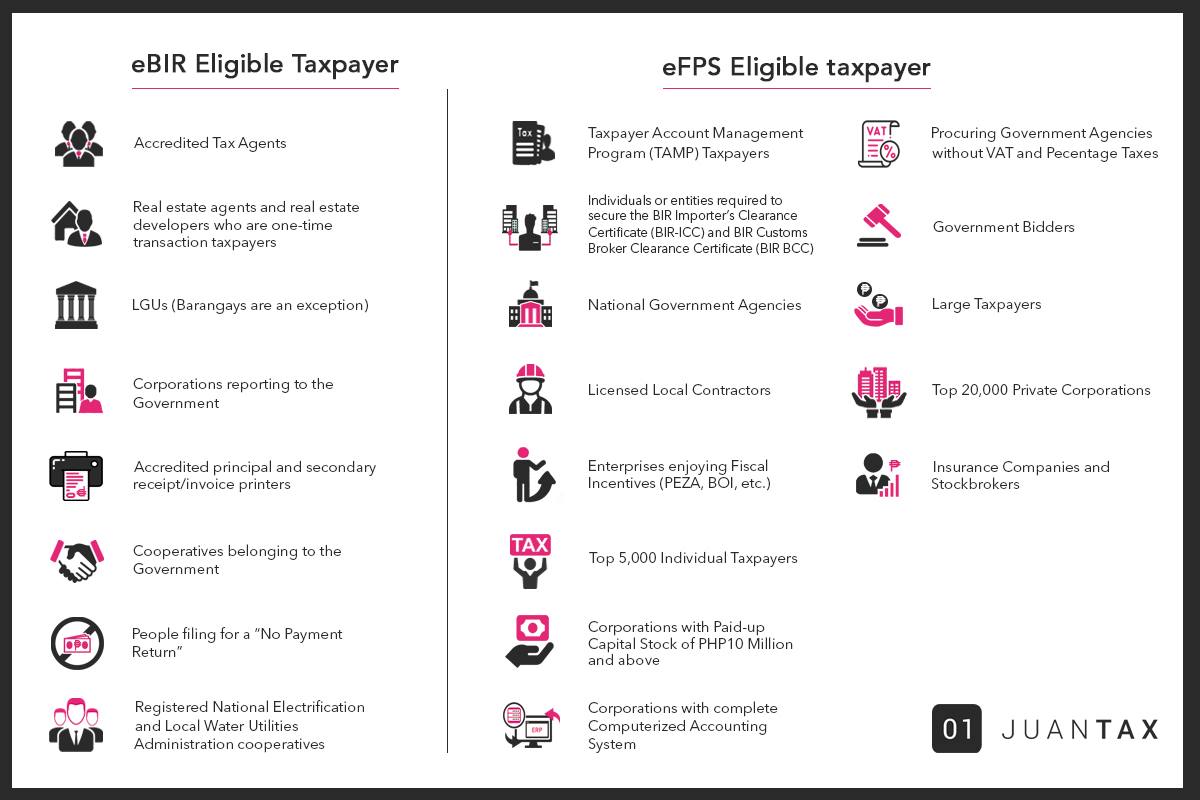 If I am only eligible to be an eBIR taxpayer can I still try to apply for eFPS so I can avail of e-payment?
Only the BIR can advise the taxpayer whether they have to use eFPS because this is meant for large entities for immediate payment to avoid unnecessary complications.
Pro tip, book a consultation with JuanTax to help you file your returns hassle-free. Surely, you will avoid delays due to system errors.
With JuanTax we make tax filing seamless for you through a cloud-based and automatic tax filing solution. Get your documents populated in less than an hour. How? Simply take a photo of your receipt and it will automatically be recorded.