Tax filing is a daunting task, especially with the changes brought about by the new TRAIN law. Put your worries aside because JuanTax will help you figure out the ins and outs of tax filing.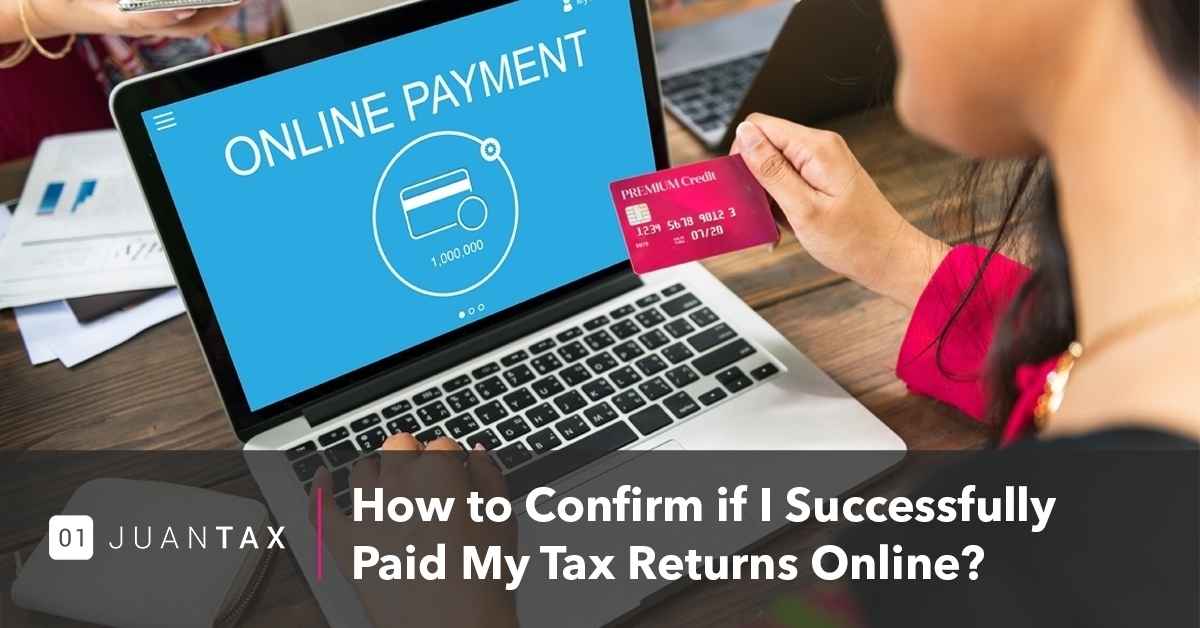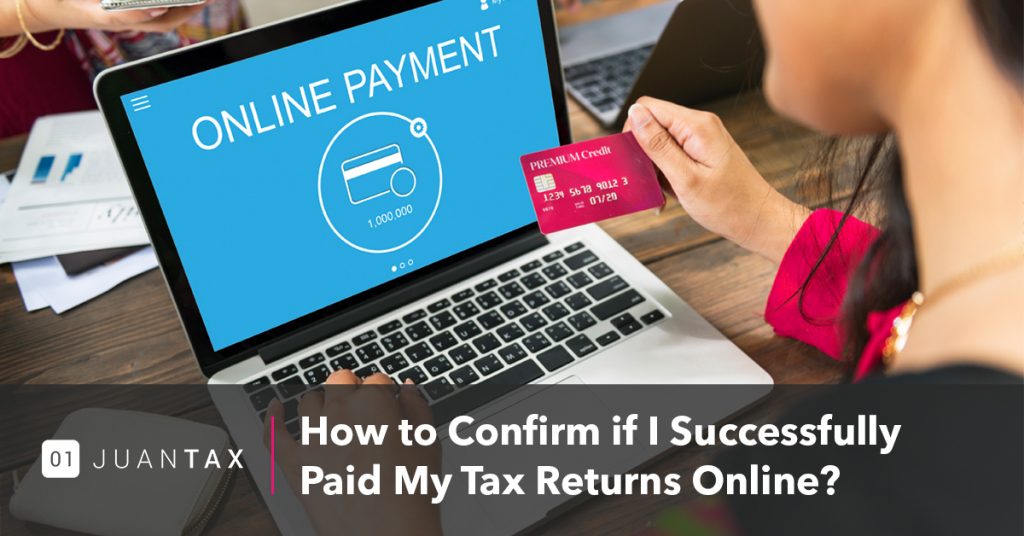 Let us focus on how to know if you have successfully paid your tax returns to further aid you with your tax compliance. A lot of people still get confused on whether they still have to personally go to the BIR to present a bank confirmation after running through their individual tax compliances.
The quick answer is both yes and no. Why do we say so? Read on to know more.
If you are using eFPS for tax compliance, you may pay in the platform using the same system straight away. Oppositely, you will need to personally submit your tax returns if you do not fall under the category of those who are eligible for the eFPS.
With the eFPS & eBIRForms in place, tax filing has already migrated digitally. Along with this is the digitalization of varying payment methods.
Modes of Payment
There are 4 ways to pay for your tax returns, these may vary depending on your taxpayer type.
Fund Transfer – for cash, debit, credit card payment thru online banking system;
Tax Debit Memo (TDM); and
Tax Remittance Advice (TRA) – for National Government Agencies (NGAs);
Mobile Payments – through PESONet and other partners
eFPS Taxpayers online payment confirmation
You may directly get your confirmation number after your account has been debited successfully. You may locate this on the eFPS-AABs e-payment facility or on the payment confirmation screen on eFPS. Your tax return will automatically be deemed filed & paid after your confirmation number has been issued to you. Likewise, an acknowledgement number will also be issued to note that your payment has been credited to the government account.
eBIRForms Taxpayers payment confirmation
Unlike the eFPS, you still need to pay for your tax returns manually through AABs within your RDO, collection agent, GCash, or other modes of payment applicable when you use the eBIRForms. After filing up and validating the information you entered, submit your tax returns by clicking the "submit" button. Shortly after, you will receive a confirmation email bearing essential details on your transaction. Proceed to your chosen payment method then submit your payment proof together with your confirmation email to the BIR.
Now that you have discovered how to confirm if you have done your tax compliance right, you may now proceed with your tax returns filing. At this point, you may still have questions or clarifications in mind on filing for your tax compliance. If you do, feel free to reach out to us here.