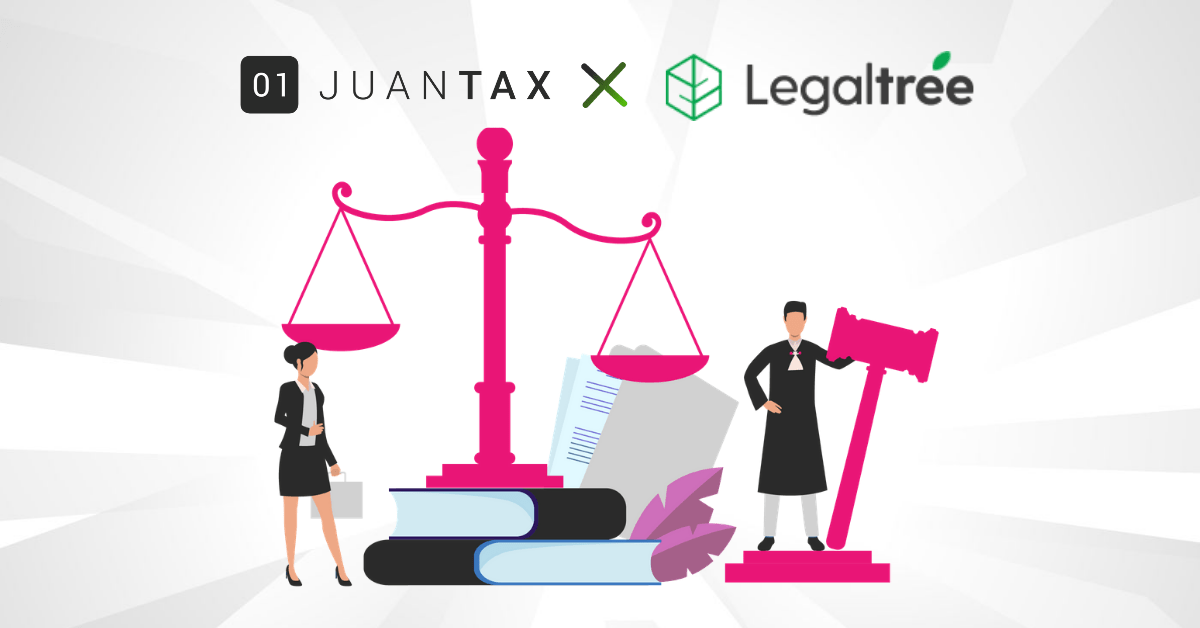 JuanTax Attorney Consultations in Partnership with Legal Tree is now accessible inside the JuanTax platform, exclusively for PLUS subscribers! With just a few clicks, you can submit your legal concerns and receive legal counsel for your business and personal needs. Legal Tree is a tech startup and a social enterprise with the goal of making legal services simple and affordable. Its vision is a Philippines where anyone who needs legal services can easily get it.
Once PLUS users avail of the JuanTax Partner Services- Attorney Consultations, all you need to do is fill out a form with the subject title and a short description of your legal concern. Once the transaction is complete, it will be sent to Legal Tree right away and a lawyer with the right specialization for your concern will get back to you within 2-3 business days.
In the My Advisory Tab inside the JuanTax platform, PLUS users will be able to track the different types of advisories or add-ons they availed for as well as the name of advisory, start date, subscription status and their consultation reference number.
All of these exclusive functionalities plus unlimited legal consultations for 30 days for ONLY PHP900 on top of your PLUS subscription! Each legal consultation is for up to 30 minutes. Legal Tree has a nationwide network of 220+ law offices to ensure you can consult a lawyer anytime and anywhere.
Below you'll find some articles that will help you navigate through the world of JuanTax Legal Advisory. If you find that you have more questions about this product, please contact our Support Team at help@juan.tax.
Related topics:
https://help.juan.tax/en/articles/4541777-juantax-partner-services