Percentage Tax is a business tax that is regulated within the Philippines, which is usually imposed on individuals or businesses that sells/lease goods or services with annual sales not exceeding 3,000,000 PHP , and are not registered to VAT (Value Added Tax).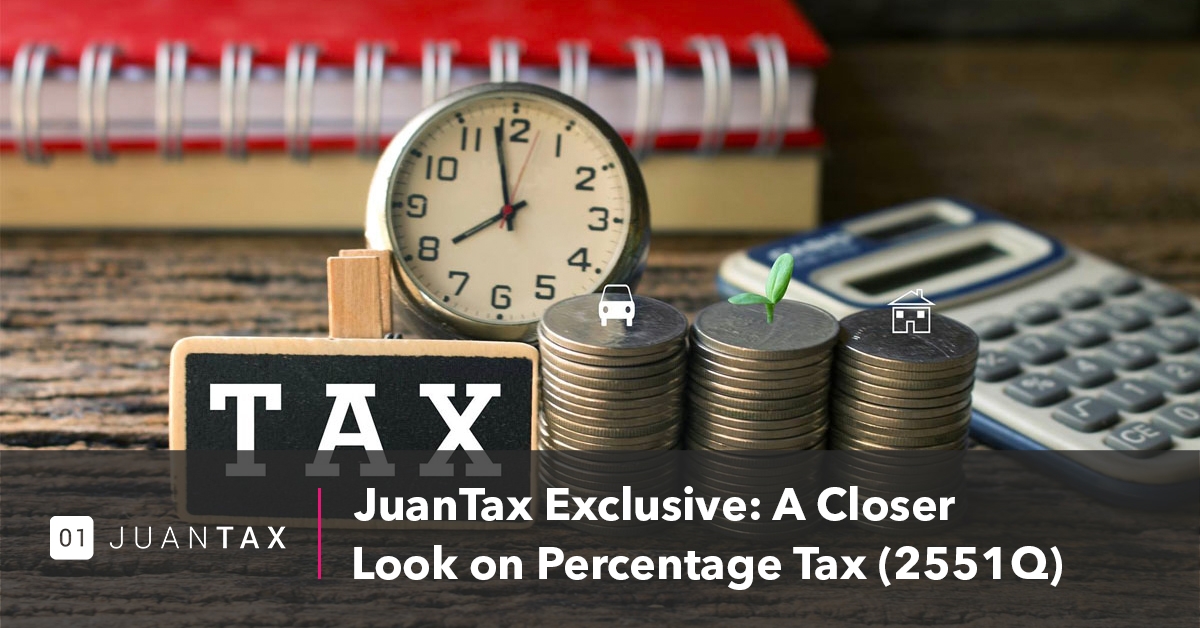 Shutterstock
Who Needs to File Percentage Tax?
Those who needs to file percentage taxes are any of the following individuals/business listed below:
Taxpayers who are VAT-exempt with annual revenues not more than 3,000,000.00 (PHP).
Financial institutions such as banks, finance companies, agents of life insurance companies (foreign), and any related financial intermediaries.
Franchisees of gas/water utilities , radio/TV broadcasting with revenue not more than ten(10) million pesos.
Domestic and international air/shipping carriers.
Transactions/Industries Included
The Bureau of Internal Revenue (BIR) has also provided a detailed list of transactions and industries that taxpayers should have been engaging with in order to qualify for filing of Percentage Tax. See full list here.
Filing of Percentage Taxes
In accordance with BIR's tax advisory, percentage taxes shall now be processed quarterly using BIR Form 2551Q (Quarterly Percentage Tax Return). An updated version of the form also comes with additional ATCs (Alphanumeric Tax Code) such as PT010, PT040 and many others, in relation to the provisions of the TRAIN Law (Tax Reform for Acceleration and Inclusion).
When to File BIR Form 2551Q?
As per tax deadlines, Quarterly Percentage Taxes shall be filed every 25th day after the taxable quarter.
Need to file BIR form 2551Q? Let JuanTax help you in filing your Percentage Tax returns!
JuanTax is a Philippine-based cloud tax software which helps businesses in achieving compliance with the Bureau of Internal Revenue (BIR) when it comes to transactional taxes including VAT, Percentage Tax, and Expanded Withholding Tax.
Want to learn more about how JuanTax can help you in filing and paying taxes? Visit our website at https://juan.tax/ and Sign up today for a free trial. You can also check out our Help Center for you to learn more on how to generate and file 2551Q forms using Standalone and Xero Integrated versions of JuanTax!