At JuanTax, we believe that in order for us to provide our customers with the best tax filing experience, we must give an intuitive approach to our entire interface — which is why after making some changes to the UX design of our portal back in July, we decided to take things to a whole new level and launch our newly-improved JuanTax dashboard!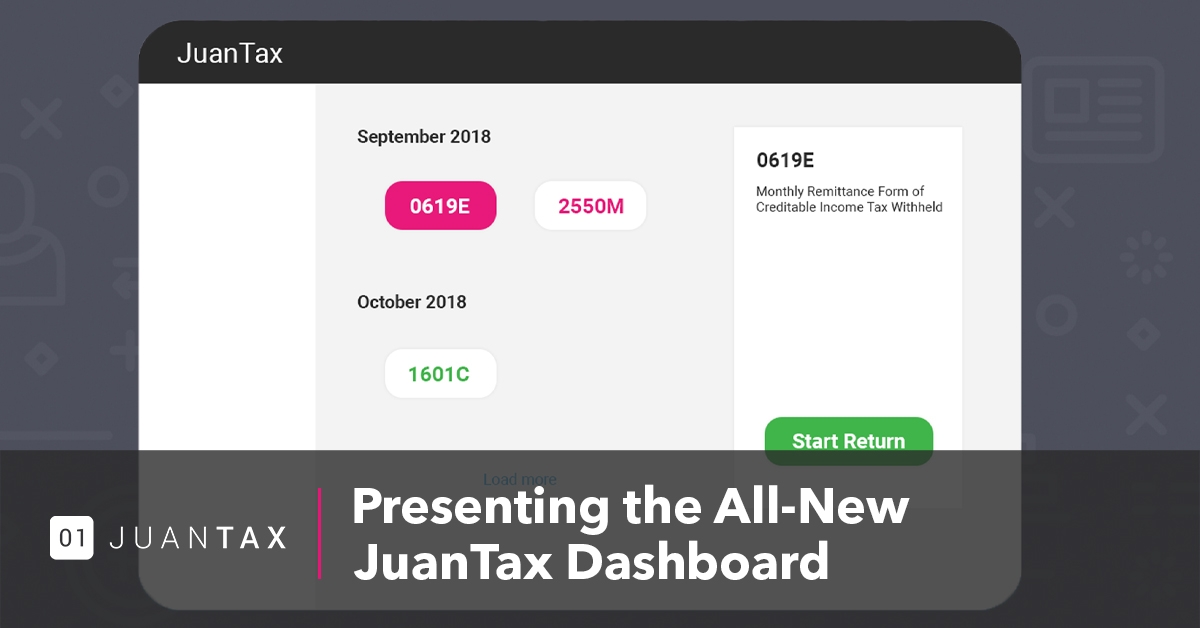 About the New JuanTax Dashboard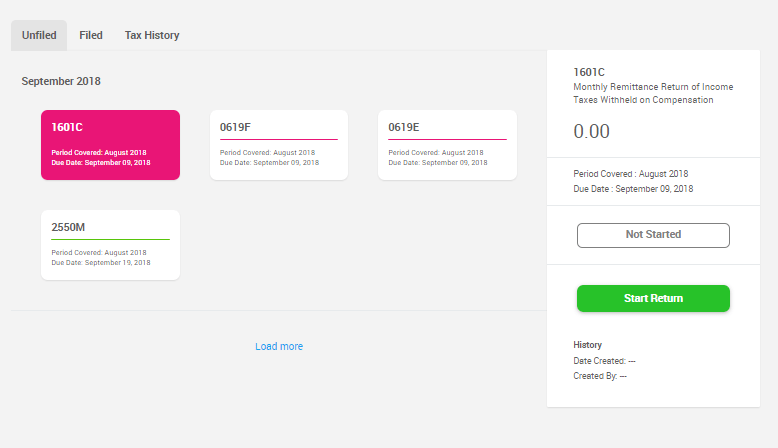 Our new JuanTax dashboard comes with new and exciting menus that would help you navigate our tax software comfortably and the most exciting part is that our enhanced UI lets you identify which returns to file and the amounts to be paid in one glance.
You can also easily track the status of your organization's tax return, create a draft of the return straight from the dashboard and file the return without the need of going back to the return. You will also be able to view the actual return in PDF format!

Tabs present in dashboard such as (1) Unfiled, (2) Filed and (3) Tax History are also present within the Organization portal which makes it a lot easier for users with multiple organizations like CPA firms to view ALL status of their client's tax returns in one place!
Transactions Module (New)
The Transactions module is one of the newest features included within the sidebar of our new JuanTax dashboard, this will let you create transactions like bills and invoices directly within the tax software.

Much like the process in our Standalone version, you still have 2 options of entering transactions: (1) Bulk import via CSV or (2) Add transaction(s) directly to JuanTax. Only this time, you have to specify if the transaction is for Sales (invoice) or Purchase (bill) purposes.
Tax History Tab (New)
The Tax History tab is also included within the main page of our JuanTax dashboard which lets you keep track of the tax returns that you've filed using the tax software.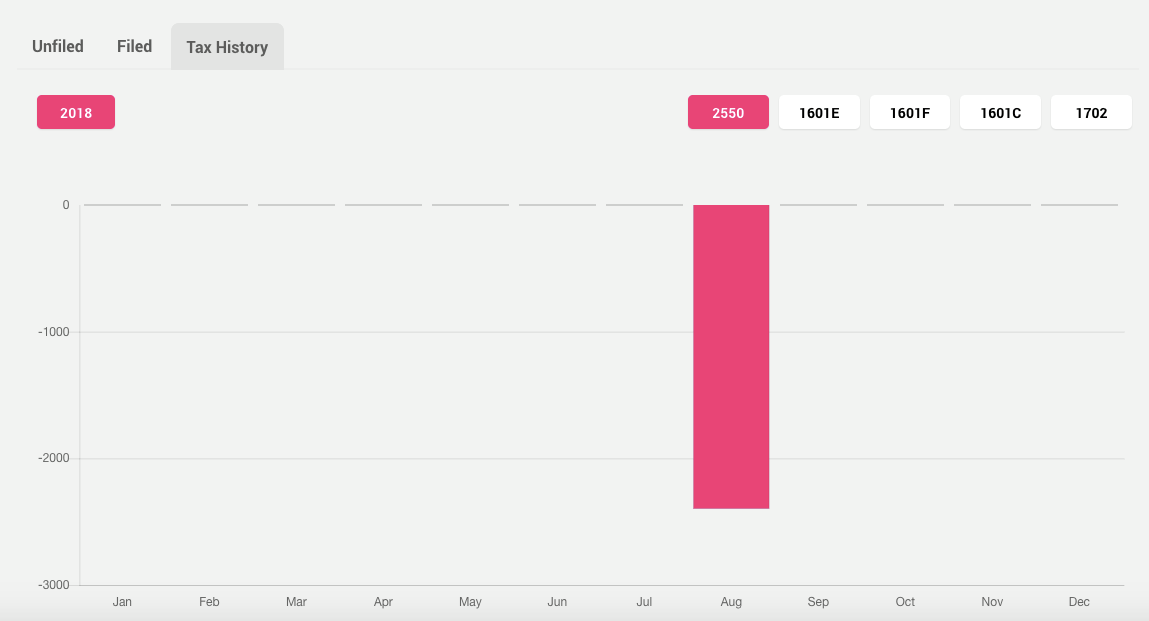 This feature is applicable especially for practitioners who likes to compare amount of taxes that their clients incurred against what they are faced with.
Since returns in JuanTax are always updated, rest assured that you can always get an in-depth tax projection and be able to create relevant business decisions.
Easier Organization Search

We are also aware that most of our CPA users are handling multiple clients at the same time, which is why we're trying to save you some extra time with the help of our search organization feature, which lets you switch from one organization to another without the need of going back to the portal.
JuanTax is a Philippine-based cloud tax software which helps businesses in achieving compliance with the Bureau of Internal Revenue (BIR) when it comes to filing local taxes including Income Tax Returns, VAT, Percentage Tax and Withholding Tax.
Still don't have a JuanTax account? Visit our website at https://juan.tax/ and Sign up for a free trial!