These tools are exactly what you need for your accounting kit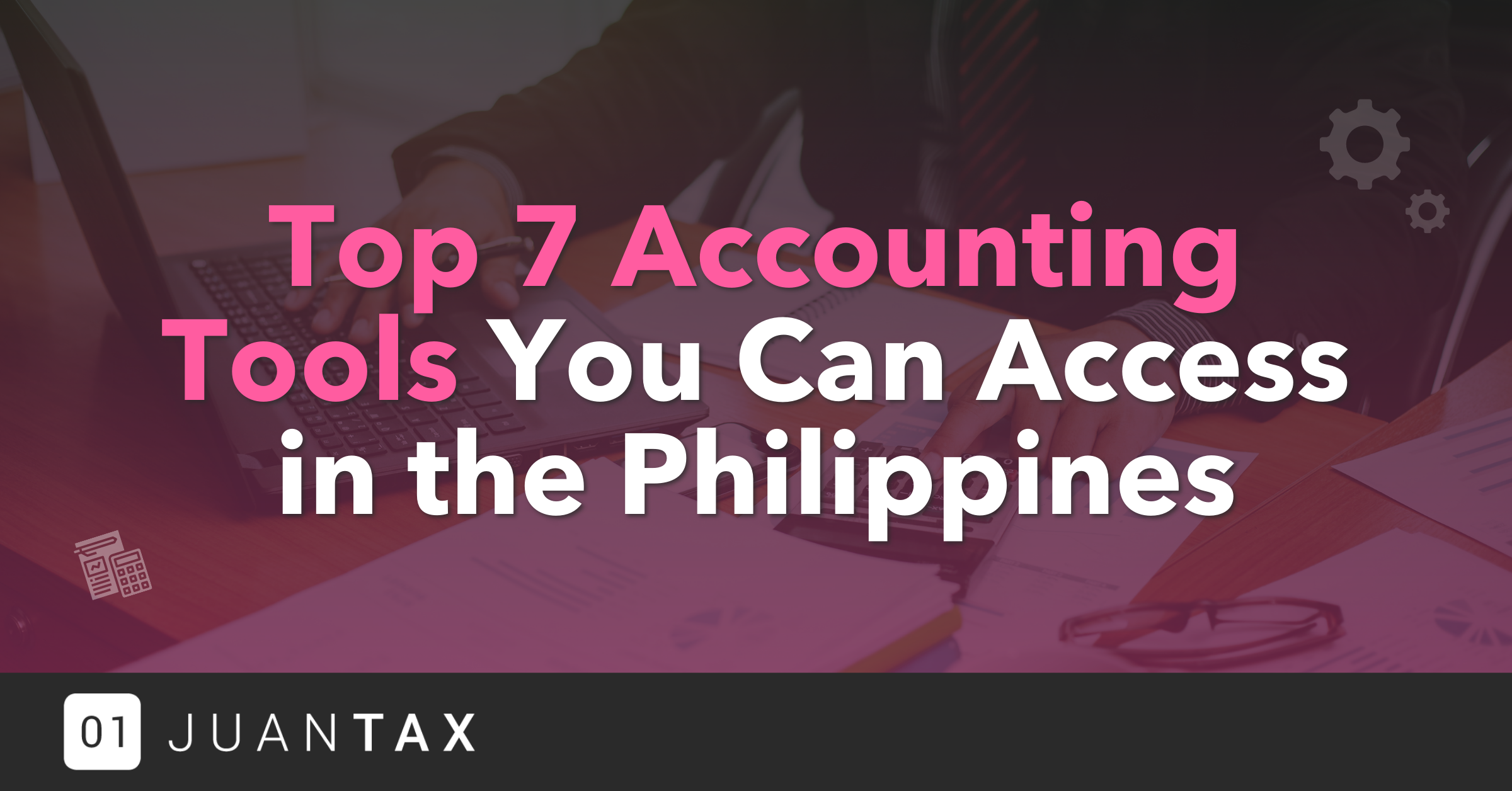 Whether you're a Certified Public Accountant, an accounting student, or managing finances for a small business, you're gonna need the right tools to get started when it comes to tax filing, payroll management, and more.
There are dozens of online accounting tools you can use here in the Philippines, and it can get quite overwhelming to choose the best one to use in your arsenal. So we took the liberty of making a list of the top six application for your accounting needs.
We specifically handpicked each one based on positive feedback, client satisfaction, and functionality. Take a look:
1. Beppo
Beppo's all-in-one toolset is a complete financial solution for self-employed Filipinos and small business owners who want to simplify and optimize their financial planning. Easily track income, send professional invoices, manage tax filings, send receipts by taking pictures, and talk to our experts for tax filing questions – all in one place.
Experience simplified financial management. Discover bookkeeping made easy with Beppo. Get started at https://beppo.com/.
2. Microsoft Excel
This is an old but gold Microsoft app you've been taught to use since high school, and learning how to work your way around it for accountancy has its advantages. Microsoft created the excel sheet with accounting functions in mind so you can easily analyze your tax compliance data online and offline.
3. Xero
If you wish for a more comprehensive accounting tool than the common Microsoft excel, you can opt for Xero. It is accounting software with features that make invoicing, billing, and data reporting easy. You can get all these amazing perks at a premium monthly cost but you can enjoy a free trial period upon sign up.
Visit Xero to learn more.
4. Quickbooks
Another accounting tool you can use with a monthly subscription is Quickbooks. It provides accountancy solutions such as tracking cash flow, managing sales or income, tax compliance organization, generating profit and loss reports, and even enjoy online payment since Quickbooks is partnered by Intuit Payments for faster transactions.
If this solution is a winner, try Quickbooks and enjoy a 30-day trial period!
5. Sprout Solutions
Unlike the first three accounting tools, Sprout Solutions is more focused on HR Administrative tasks with accountancy features. Preparing payroll and tracking your employee's financial benefits and deductions are easier using this website. And best of all, it's free for startups with only 50 or fewer employees!
Sign up or book a demo of Sprout Solutions' services.
6. Sage 50
For core accounting needs such as expense tracking management and project accounting, Sage 50 is the software you should look into. It is widely used by various SME Businesses for their accounting needs.
Find out how Sage 50 can cater to your business needs.
7. JuanTax
If you need a tool for tax compliance, JuanTax is the best solution for you. Through JuanTax, you can make digital copies of your important documents such as receipts for tax returns. You can even download tax forms and file them through their system.
Other notable features include a mobile version, automated tax calculation, client monitoring dashboard, and a cloud archive system for optimum data storage security.
Consult or talk to us and have your #TaxDoneRight with JuanTax.
No matter what stage you are in your accounting career, you'll need a handy software to help you power through the heavy duties of an accountant. It doesn't matter if you use one or more, as long as at the end of the day, you've done your job of protecting the assets of your business or client.
Apart from knowing the right tools, you also have to know important paperwork such as tax forms and other pertinent documents. Learn more about it and other helpful content on our blog.